Social Events
Welcome reception
The organizers of ISC 2022 invite you to attend the Welcome Reception to be held on 18 September 2022 between 19:00-21:00 in the Aula of the conference venue. Fingerfoods with special delicacies and wines will be served during the event. The Welcome Reception will serve as an initial get-together for social networking in a relaxed atmosphere. It is a chance to catch-up with friends, meet new people, make connections, discuss ideas and find new insights with great company.
Sunday, 18 September; 19:00 – 21:00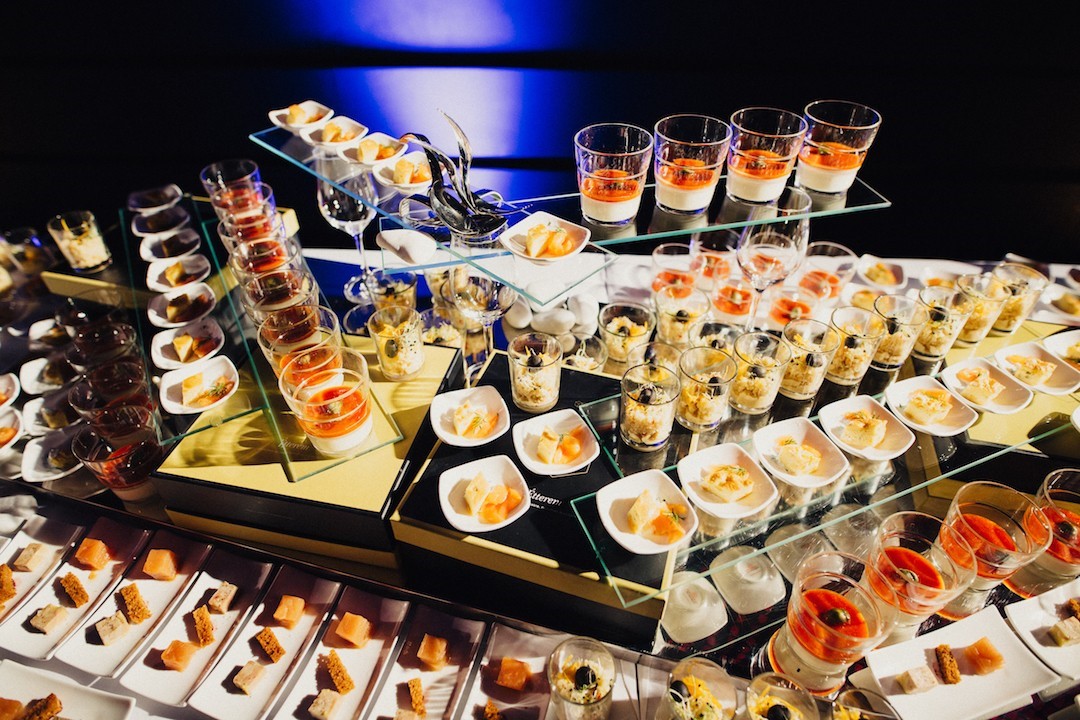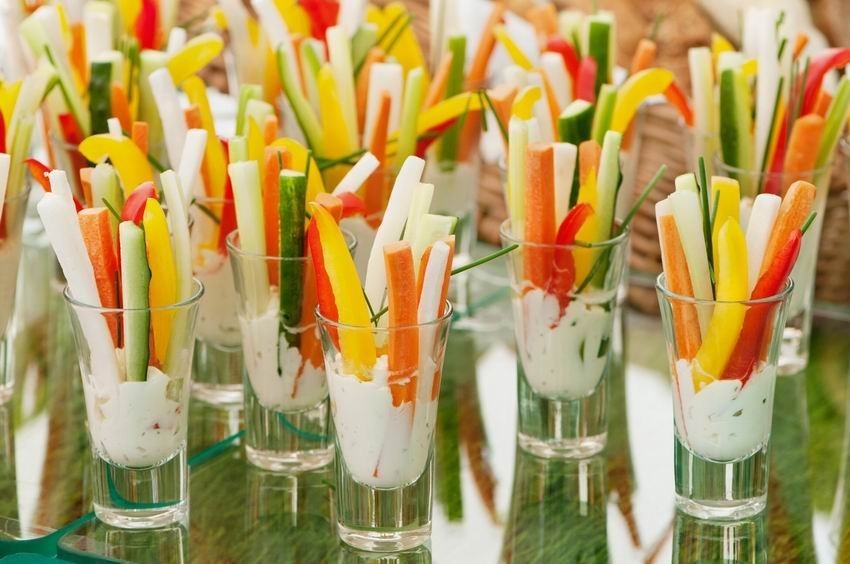 Sunday, 18 September; 19:00 – 21:00
The venue of the Welcome Reception is: Budapest Congress Center (Aula)

It is included in the registration fee.
Banquet with river cruise – Europe boat
Come and enjoy a friendly and memorable banquet with the ISC 2022 participants on an amazing river cruise. A delicious gourmet dinner with wines will be served during the night.
When in Budapest one cannot miss out on sailing past the architectural wonders of the Hungarian Capital. The Castle district, the Citadella or the House of Parliament are just a few of the numerous gorgeous attributes the embankment of river Danube flaunts. The cruise through the city offers fantastic panorama to Buda and Pest alike. You can take a look at the bridges connecting the two riversides from a perspective you may have not even imagined before. As our ship passes under a bridge, you can truly feel their monumentality.
Our banquet dinner with river cruise gives you the opportunity to marvel in the breath-taking panorama of the capital. Be sure not to leave your photo device home! The best pictures of the capital and the House of Parliament are taken from the deck of the ship!
The conference banquet will be held on the Europe event-boat, which is the biggest and the most equipped river event-boat not only in Hungary, but in Central Europe as well. The elegant and stylish basic mood of the Europe event-boat is coming from the harmony of the different colours which have been used. The light-coloured floor and modern paneling provide an exclusive, welcoming atmosphere to our guests. Everybody can have a great time on the Europe event-boat with its total shipboard of more than 1500 square metres. Its indoor area is 920 square metres and its outdoor part is 2 x 320 square.
It's an unforgettable experience to take a look to Budapest from the deck and praise its beauty, for you are not able to do that from any other part of the capital city. Make the most of your Budapest experience by combining a cruise with a fantastic dinner, and join us for this event!
Wednesday, 21 September, 19:00 – 22:00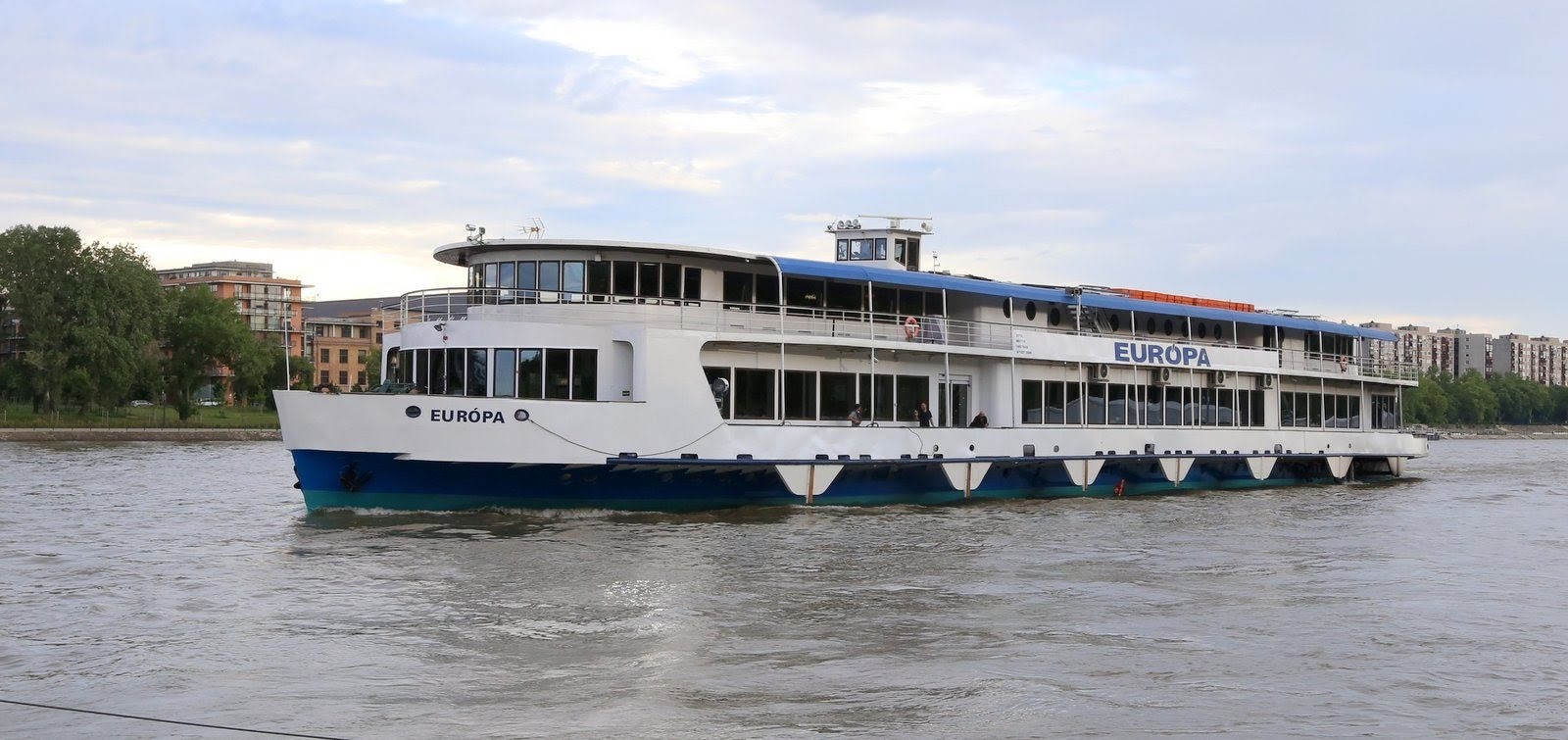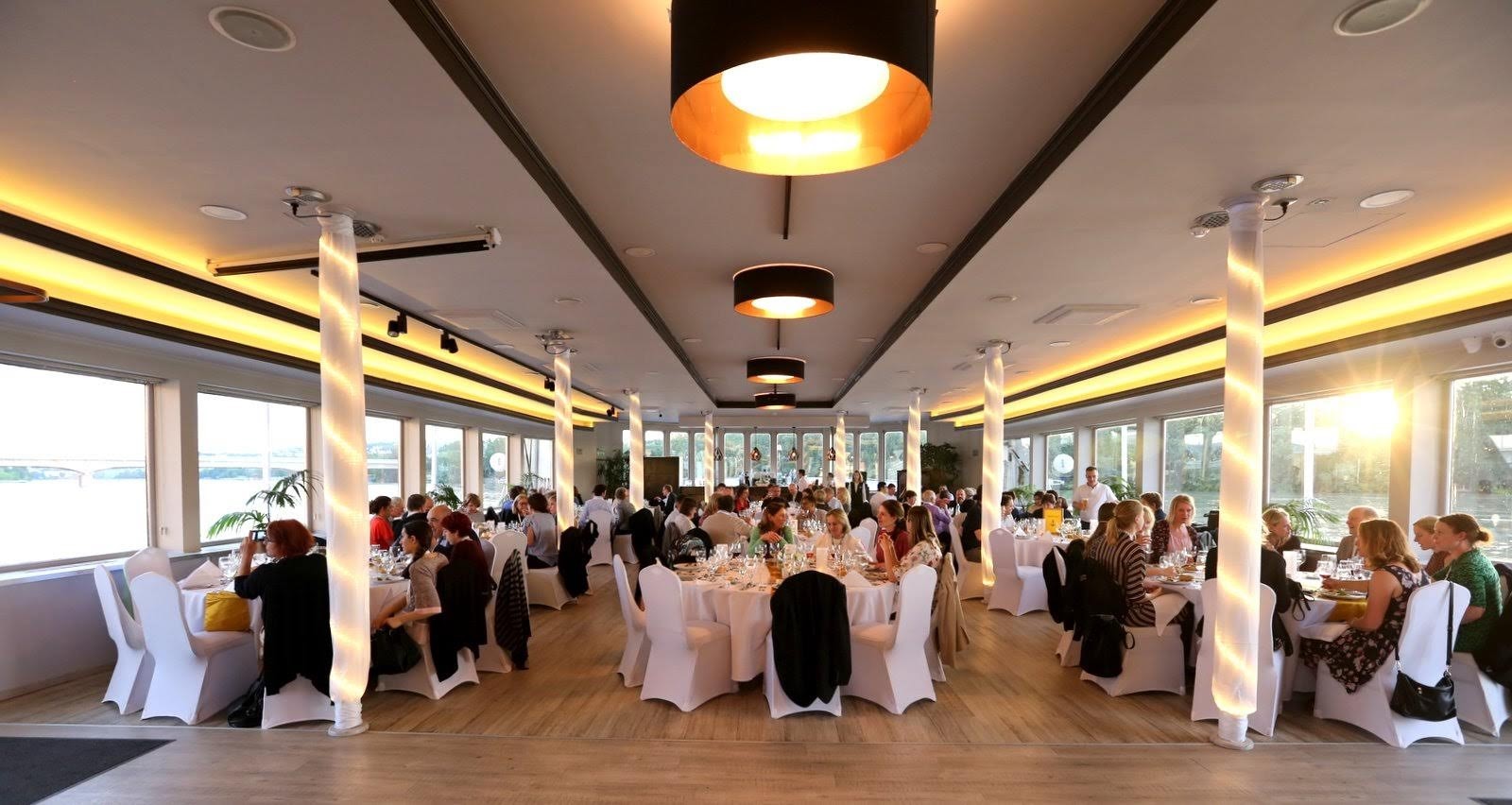 Price of the banquet dinner: 70 Euro / person
Not included in the registration fee. You can make a booking during the registration.
Please note: there are no stops along the cruise route